Tyvek Roll & Pouch
Tyvek rolls are made of Tyvek membrane on the bottom web and translucent peelable film on the top web. Self-seal sterilization pouches or rolls made using Tyvek offer tear resistance, durability, breathability, crystal-clear peel, and top-quality microbial barrier. It will keep medical equipment and other clinical instruments sterile, which will ultimately protect the health of millions of people without any compromise.

Self-seal sterilization pouches or rolls made using Tyvek offer tear resistance, durability, breathability, crystal-clear peel, and top-quality microbial barrier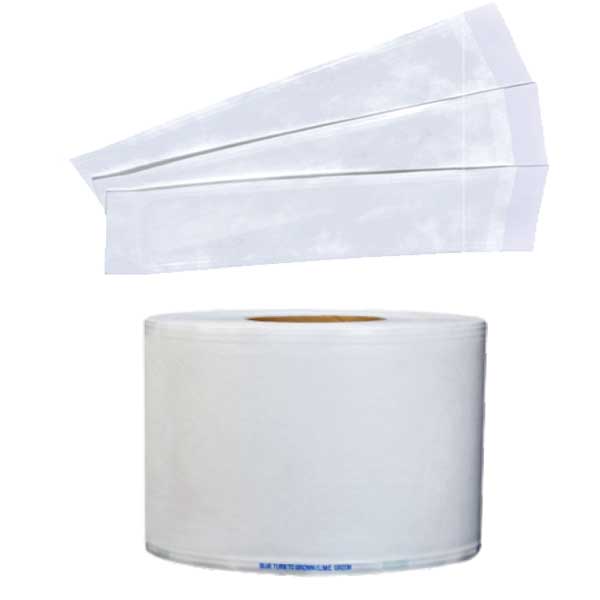 Tyvek is compatible with most commonly used sterilization methods incorporating:
Ethylene Oxide
Radiation
Low temperature oxidative
Steam under controlled conditions
Tyvek consists of HDPE, which you can recycle as per the local regulations. Our sterilization Tyvek roll is of high quality and trusted globally. Due to fantastic product quality, friendly service, and highly professional approach, Aarohi Sterliant's Tyvek roll and self-seal sterilization pouches are in great demand.
---
Our Tyvek Roll & Self-seal Sterilization Pouches Significant Features:
---
We – Aarohi Sterilant is one of the best sterilization roll manufacturers that offers a wide range of sterilization products. Here are a few things that make our reels stand out from the others:
---
Impressive microbial barrier properties.
Excellent strength, durability, tear, and puncture resistant
Customized width and length of Tyvek rolls are possible.
Easy to peel and high sterilized barrier
It comes with a wide sealing temperature window.