Sterilization Pouch Manufacturer
---
ENSURE Sterilization pouches are disposable, convenient, protective, and peel-open pouches specifically designed to hold small to medium-sized medical devices during sterilization. It keeps the medical devices sterile until opened. Usually, Medical Device Manufacturers, Pharma Companies and most dental professionals use these sterilization pouches dental to keep their tools safe and sound from bacterial infection. Besides dental professionals, nail technicians, beauticians, scientific laboratory workers, and tattoo artists use this autoclave pouch.

Sterilization pouches are made using highly durable medical-grade paper and have a self-sealing strip that keeps its content protected till the user opens it.
Recommended Use Of Our Sterilization Pouch
Usually, sterilization pouches are recommended for use for lightweight, small, and low-profile items. At Aarohi Sterilant, we manufacture sterilization pouch, Tyvek Roll of different sizes and configurations to keep the instruments safe.
On the paper surface, water-based, non-toxic process indicators complying with ISO 11140-1 recognize the difference between unprocessed/processed packages after steam or ethylene oxide sterilization.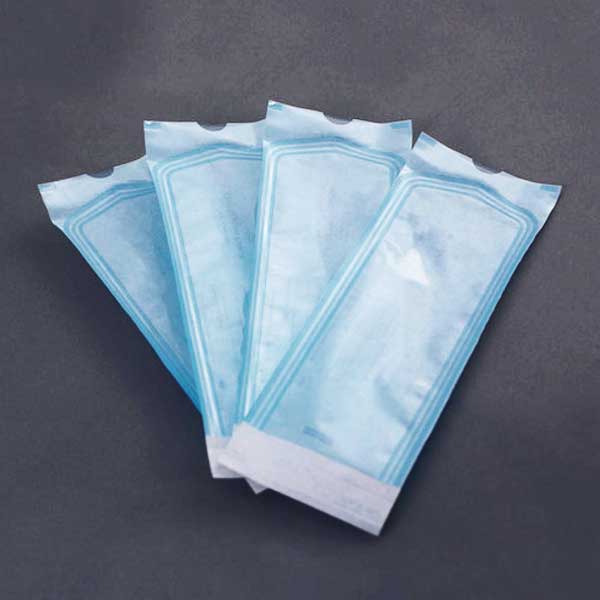 Let us brief you about our sterilization pouches objectives:
Sterilization pouches that we manufacture at Aarohi Steriliant allow penetration of the selected sterilant and remain highly compatible with other requirements of the sterilization procedure.
It maintains the sterility of the packaged content until opened.
We create an autoclave pouch that a user can easily open without contaminating the inside contents.
Our pouches are ''tamper evident'' so if you open them mistakenly, you cannot reseal without comprehensive reprocessing.
Why Choose Aarohi Sterilant Sterilization Pouch?
Our sterilization pouches dental made at our hi-tech manufacturing facilities. They are sealed using cutting-edge technology called TruePress™ that ensures a leak-proof seal. It will ultimately protect the integrity of your instruments. Also Our Sterilization Roll adhere to sterilization parameters such as time, temperature, and steam.

To know more about products, feel free to call or email us. You can even connect with us on our website.