OUR PRODUCTS
Our Sterilization Equipment
Why choose us?
---
With cutting-edge technology and years of experience, we are a leading manufacturer of sterilization packaging!

Our Focus
Sterilization packaging products are our sole focus! All our resources, effort and time are devoted to this!

Quality Raw Material
We never compromise with the quality of raw material and use the highest quality of material.

Product Continuity
We have been in this industry for the last seven years, and we continue to increase and improve our product development.

Packing
With carefully packaged and durable intercontinental transportation in mind, your orders will be delivered safely to you.

Support & Service
We provide 24*7 support with professional and Well-trained sales and client service personnel.

Trustworthy
Over seven years of experience in the production of medical sterilization packaging products.

Competitive Price
We always give a better price in this competitive world and provide free samples for our large clients.

Our Team
We have skilled and seasoned employees in our team who have in-depth knowledge and experience in the manufacture of sterilization packaging products.
ABOUT US
Experience & trust built over seven years
---
Since 2015, Aarohi Sterilant has ventured into healthcare, pharmaceutical, and medical device sterilization packaging solutions. We specialize in the manufacturer of sterilization reels, pouches, Tyvek reels, pouches, etc. We are equipped with highly efficient automated machinery for the manufacturing of sterilization reels and pouches.
We, Aarohi Sterilant, from 2015, have been duly affianced in the manufacturing of an extensive array of Sterilization Pouch, rolls, reels, Bowie & dick test packs, Tyvek Roll & other products, etc.
Our company has been backed by the best of professionals who are nimbly based on their proficiency. Furthermore, we provide them with respective tasks as per their specialization in this domain.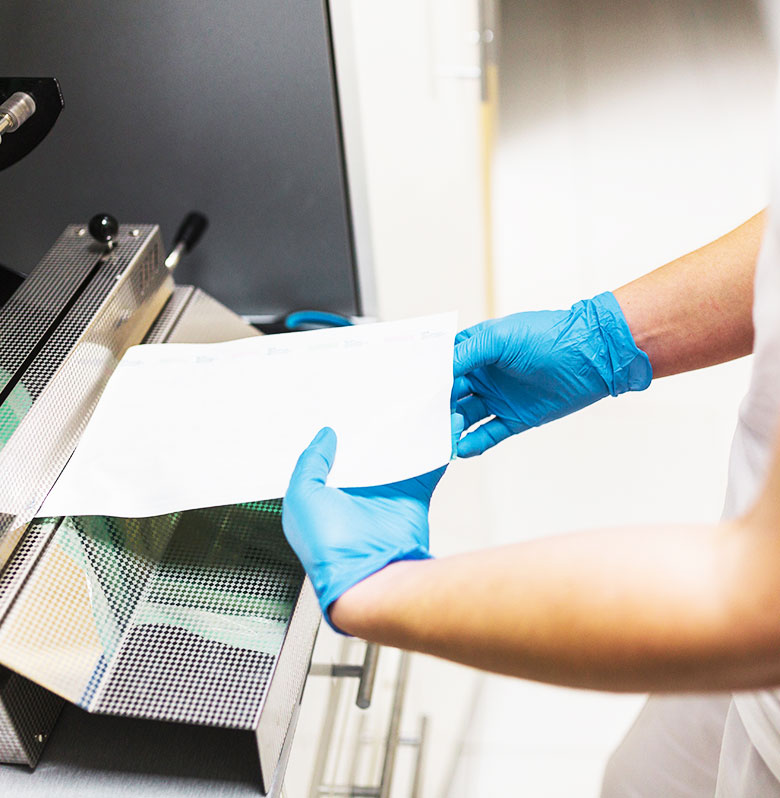 24
Get quotation within 24 hours
Get In Touch With Us Today!